Portable VHF / UHF Antenna
Portable VHF / UHF Antenna
Picture of the set up ( Here )
Marty Lewicke KK4GKT North Port Community Emergency Response Team District Leader, and Logistics Officer came up with a unique solution for his Amateur Radio Portable Antenna.
Here is a hard case Golf Travel Bag painted a nice shade of Hunter Green. Marty's Amateur Radio Call Letters KK4GKT are stenciled neatly top and bottom.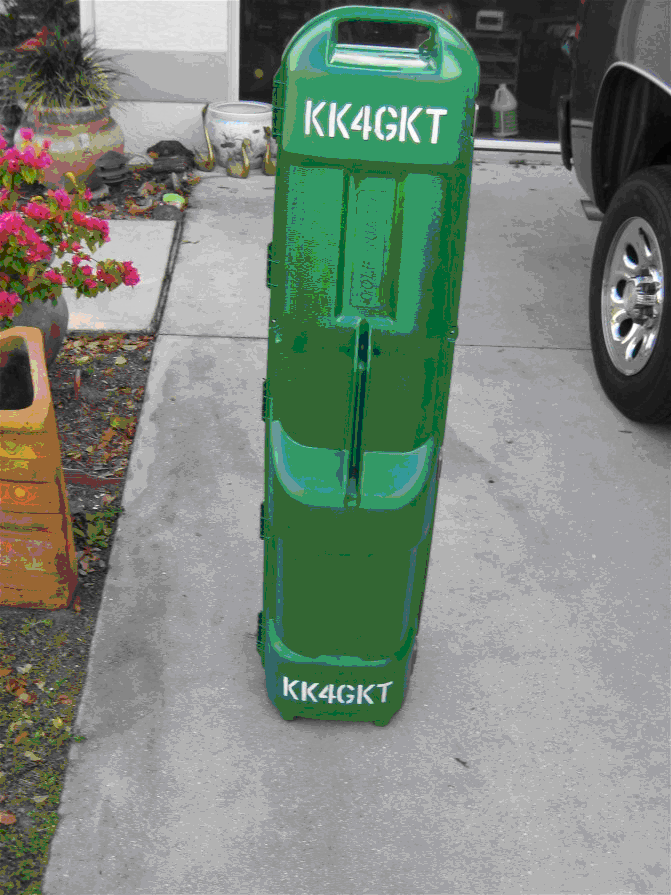 Case Contents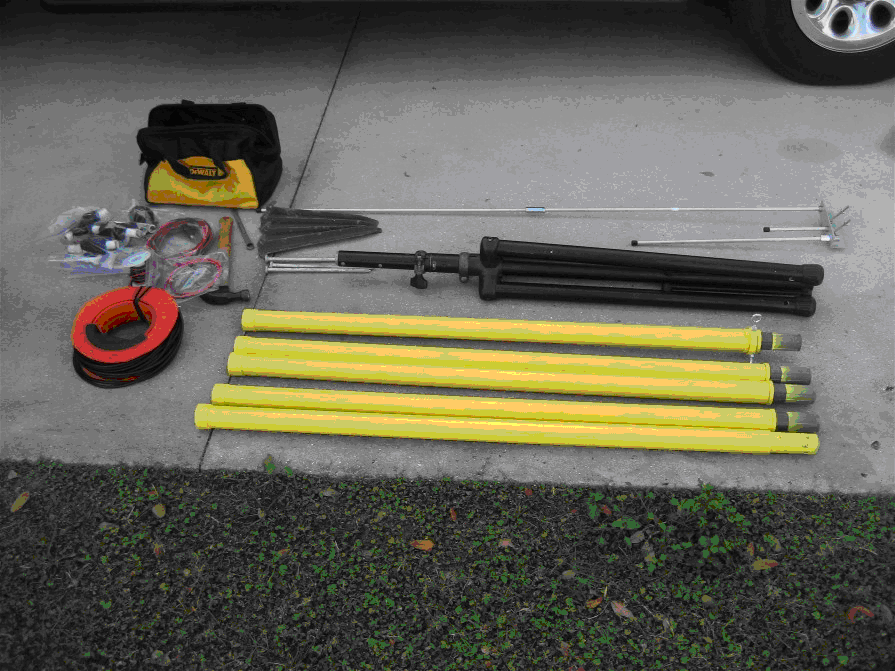 Yellow and Black Misc Bag

Rope for Guy Lines wrapped on short PVC Tubes

Red/Black power wires for Radio

Hammer

RG8X Co-Ax Wrapped on spool

Aluminum J-Pole Antenna

Tent pegs for securing Guy Lines

Spikes for securing legs of Tripod

Tripod for erecting Yellow Mast sections

Yellow Mast sections
---
Here is the Contents of Marty's Antenna Solution neatly packed with all of the items needed to erect a portable station.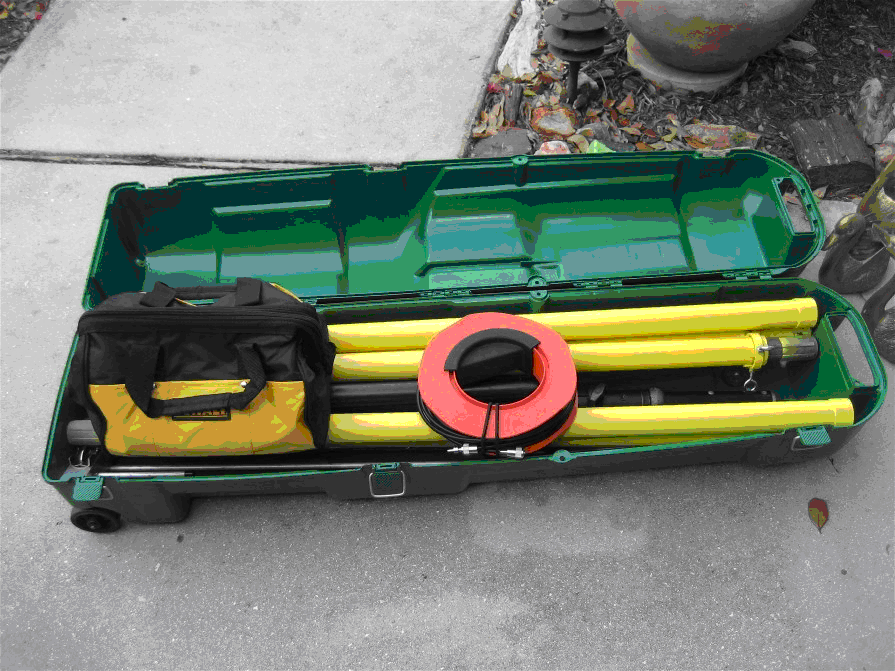 Amateur Radio is a great hobby, and as you can see, a little innovation can go a long way.
Great looking project Marty.