This Page is an archive of 'old' front page stuff…..   Link back to Home Page
---
Field Day 2017
Everyone had a BLAST
Claimed Score:
QSO points: 1264
(632 points times 2 power multiplier)
Bonus points: 1550
TOTAL 2814
**
Operating Summary
Exchange: 4F WCF
| | | | | |
| --- | --- | --- | --- | --- |
| Band | Mode | QSOs | Pts | Pt/Q |
| 3.5 | CW | 68 | 136 | 2 |
| 7 | CW | 22 | 44 | 2 |
| 7 | LSB | 2 | 2 | 1 |
| 14 | CW | 122 | 244 | 2 |
| 14 | PSK31 | 67 | 134 | 2 |
| 14 | USB | 56 | 56 | 1 |
| 50 | CW | 1 | 2 | 2 |
| 50 | RTTY | 1 | 2 | 2 |
| 50 | USB | 9 | 9 | 1 |
| 222 | FM | 1 | 1 | 1 |
| 1240 | FM | 2 | 2 | 1 |
| Total | Both | 351 | 632 | 1.8 |
Operators:
W2DEN, WB9AYD,  N9US, W3ATR, W8XG, KN4DXT, WB3EMQ, KM4BHF, K4JBV
**
Bonus Points (1550)
Thanks to all who worked on these… while score is not important, bonus points have been a long standing tradition in field day and they help get more hams involved with the process. Here's what we are claiming (points):
7.3.1 Emergency Power Bonus: The Red Cross generator was tested on Saturday afternoon. (400)
7.3.2 Media Publicity to Suncoast News Network (100)
7.3.3 Public Location: Sarasota Red Cross, 2100 Cantu Ct., , Sarasota, FL 34232 Map (100)
7.3.4 Public Information Table (100)
7.3.5 Message to Section Manager (100)
7.3.6 Message Handling: 12 sent (100)
7.3.8 All of N9US' QSOs were battery powered charged via solar array on 80M and 40M CW. (100)
7.3.9 W1AW Bulletin (20M 6/25 @ 12:00PM MFSK16) (100)
7.3.10 Educational Activity: Saturday ~ 3 PM WB9AYD demonstrated JT-65 using a remote link to the Sarasota Power Squadron. (100)
7.3.11 Site Visitation by an elected government official: Todd Underhill ( Link) visited the N4SER site on Saturday afternoon. (100)
7.3.12. Site Visitation by a representative of an agency: Anne Miller Assistant Emergency Operations Director visited the N4SER site on Saturday afternoon. (100)
7.3.14 Web Submission this e-mail supports the web submission (50)
7.3.16 Social Media N4SER, Sarasota Emergency Radio Club Face Book ( Link) (100)
**
Supporting Cast: N2RDX, KC2MHO, KI4RMC, KK6KQZ, KJ4SV, KN4BAR
Thanks for your help
---
Thank you and let the giving begin!

The Giving Partner of The Community Foundation of Sarasota County
has approved the Sarasota Emergency Radio Club's profile,
which is now available for viewing and contributing donations at:
http://thegivingpartner.guidestar.org/nonprofit.aspx?orgId=1117058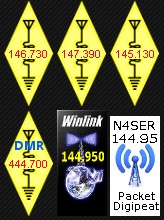 Enjoy reading through this easy-to-navigate site describing our history and our goals with letters of support from The American Red Cross Executive Director, Megarie van Sickle and SERC President Bill Franklin. Thank you both for speaking with your heart in support of our mission.
A 'DONATE NOW' button in the upper right corner encourages potential donors to pledge their support. Donors are able to chose from the Needs list or contribute monetary donations using their credit card.
Club members are encouraged to submit ideas for consideration to be included on the Needs page as spots become available. There are currently five items that are viewable, as that is a maximum number of items that the profile allows. We will rotate the list regularly for good exposure. Throughout the profile there are references explaining SERC's role in local Emergency Communications, different methods and modes used and how they work, and how donations from the community can make a difference.
In the event that a potential donor would like a more in-depth look into the dynamics of our club, it would be important for any of our members to be able to explain the various methods, modes and practices of amateur radio used in our community. This is an invitation to our membership to participate in strengthening the culture of the Sarasota Emergency Radio Club from a passive, ready-to-serve organization into a strong, connected, enthusiastic group of hams who continue to learn, advance and serve our community. Thank you for your support!
Micky Taylor KM4BHF
SERC Grant Committee Chair
---
SERC Fund Raiser

!! Thanks Thanks  Thanks  Thanks  Thanks !!

We did it ….. $2200 raised


$2195.40 Spent

$4.60 will be the start of our next fund.
UPDATE:
The top of the  line Pactor Modem; P4dragon DR-7800 and two SignaLinks for the SERC/ARC radio room have been ordered. 
The Pactor modem will be connected to the Icom 746 Pro ( ($1985.50)  )
The SignaLinks to a Kenwood HF and to a V/UHF radio ($209.90)
The modem will be used during emergencies to  provide reliable, high speed, digital HF communications outside of the affected area. While the PACTOR-4 protocol is not yet FCC approved this modem can handle PACTOR-2 and -3. Its -4 capabilities will have us ready when the FCC rubber-stamps that protocol.
PACTOR is the primary mode used by the Winlink HF network. Should local communications be shut down SERC will maintain the ability to communicate via PACTOR / Winlink with the rest of the world. 
The modem will be connected to an HF radio in the Red Cross Radio Room and be part of the Sarasota Digital Network that has been under development.
Thanks: W2DEN / N2RDX, AJ4FW, W8XG, N4LPK, KJ4SV, KI4EFJ, KB2ICN, WB9AYD, W4VIN / KA4BOB, KE8B, K4JBV, W3ATR, KG4ZOW, K4FLV, KE8B, SDN Team, SERC, A Friend of the SDN, SDG, Deer Prairie II Crew, SERC Members, A very generous 3/7 lunch crew

Next?
We are pricing and configuring the Pactor 4 modem, need the right wires etc. Should be ~$2000. Left overs will go toward Signalink interfaces and beyond.
The 'cookie' jar will remain a fixture. We could use a nice dual band u/vhf radio.
73 SDG
---
Ron Wetjen WD4AHZ SK
We are sorry to announce the passing of Ron on 5/9/16.
Our thoughts and prayers go out to him and his family.
Ron touched the lives of most hams in the Sarasota area with his dedication to emergency communication.
RIP Ron, you will long be remembered.
---
WCF SECTION PRESS RELEASE #20
SARASOTA COUNTY EMERGENCY COORDINATOR RETIRES
NEW EMERGENCY COORDINATOR APPOINTED
Read the entire press release ( Link )
Local News:
Brent Parker W8XG has accepted the position of Deputy Radio Officer for the ACS and Assistant Emergency Coordinator (AEC) for Sarasota County ARES
Congratulations Brent!
---
the Isles CERT Team ready for action
This photo shows the newly licensed Amateur Radio Operators now in the Isles. Congratulations to Kevin, Guy and Ann on studying for and passing the examinations to obtain their licenses recently. Stan has been licensed since 1958 and provided a helping hand to the new "Hams".
 
Guy, Ann and Stan provided critical communications from the Isles CERT Drill to the Sarasota County Emergency Operations Center (EOC) during the recent simulated tornado drill. They relayed messages to and from the EOC to practice procedures that will be used in a real emergency situation. This would be very important if existing land-line or cell phone services were interrupted during a severe storm, for instance.
 
The Isles will now have year-round Amateur Radio communications capability in case of a real emergency.
---
WCF SECTION PRESS RELEASE #3
SARASOTA COUNTY AMATEUR RADIO OPERATORS WORK WITH MULTIPLE AGENCIES TO TEST PREPAREDNESS AND INTER-AGENCY CAPABILITY DURING WILDFIRE EXERCISE
*****************************************************************
N4SER APRS iGate
An experimental N4SER APRS iGate has been set up at the Red Cross building in Sarasota.
Frequency: 144.390 MHz
This is an APRS internet gateway only. It does NOT digipeat.
It will beacon every 30 minutes.
Thanks to Doug KI4RHU for donating Windows 7 for tis application
Comments to SERC@N4ser.org are welcome.
*****************************************************************
WinLink Technical Seminar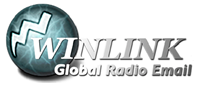 There was a lot of interest shown by everyone who attended the WinLink Technical Seminar before the March 2016 meeting.
For soundcard (Signalink) installation: AGW Express — Read the Guides, watch the videos
Any questions contact Den W2DEN (AT) comcast,net
---
Tour de Cure

Thanks to all who participated, great job!

The APRS positioning was a BIG help, Very successful.
A big THANKS to Bill (k4FLV) for a superb job organizing the event
---
Sarasota Half Marathon (Link)

GREAT JOB BY ALL

Over 3,000 runners and everything went perfectly.
Good organization by Laura
Doug was stellar on net control
Thanks to everyone who made this a perfect ham radio day!
---
Sarasota County Drill: Hurricane Buck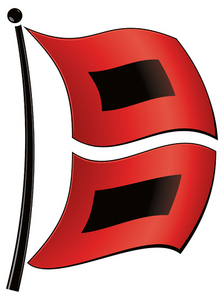 Sarasota EOC will be conducting a hurricane drill on May 20th.
This will include both voice and digital amateur radio communications;

VOICE: Controlled net on SAR-1 (146.730 repeat). All are welcome to check in.
DIGITAL: A digital (peer to peer Winlink packet) net will be conducted during the morning of the drill. The digital net will be supervised via a voice control net on 145.050 MHz simplex. Please follow net control's instructions. All stations with Winlink capability are welcome to check in.
PRACTICE: A practice digital net will be conducted on Tuesday May 17 starting at 1 PM. Control will be via a voice net on 145.050 MHz simplex. All Winlink capable stations are welcome. Please follow net control's instructions.
NOTE: Please turn off all beacons for the practice and drill.
---
De Soto National Memorial ( Link )
National Parks On The Air ( Link )
Activation
A group of local hams put De Soto National Memorial, NM05 on 3/19/2016 burning up the ions on 40 & 20m SSB before being rained out.
More pics ( here )
From the left:
George K5KG, Bob KJ4SV, John KM4EJE, Bill K4FLV, Jack K1KNQ (standing),
Ed K8DSS, Steve (standing in yellow – no call,  Ed's bro-in-law visiting from MI)
---
2M / 70 cm Antennas for sale
Sorry we are sold out

Rick, AJ4FW, is constructing a number of dual band J-Poles similar to the Arrow OSJ J-Pole (Link).
Lots of information available here: Link
These will be available for $25 each, half the cost of the Arrow antenna.
---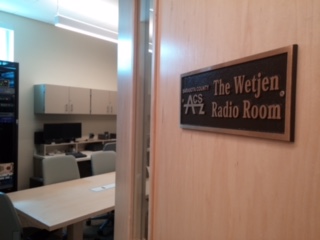 Ron Wetjen Honored
The Emergency Management staff has named the Comm Room at the new EOC as the "Wetjen Radio Room", as you can see in the attached picture. This is in recognition of Ron's continuous dedication and service to Sarasota County. This is the 30th anniversary of Ron's initial involvement with Emergency Management.
Join me in congratulating Ron on this milestone and his recognition by Sarasota County.
Ed Gansen
K8DSS
---
APRS:
Tour de Cure

THANKS to ALL VOLUNTEERS
Outstanding Job!
Watch this video:

The Sarasota Emergency Radio Club supports the Tour de Cure
---
Sarasota Half Marathon 

FANTASTIC JOB BY ALL

THANKS

---
 Whiskey Island Dxpedition

February 28, 2015

Pictures

( Here )
---
SERC Needs a TNC
Do you have an old PK-88, KPC-3 or perhaps a MFJ-1270 in your junk box?
Want to put it to good use?
Donate it to SERC
We need a TNC to put our digi-peater back on line.
Contact Den:  SERC@N4SER.org
---
You missed SOTA ?
Check out George's, N2SQ, great writeup in our Elmer section (link)
'Be Ready Florida' free workshops'
MAKE MITIGATION HAPPEN!' How to prepare your home for hurricanes.
Visit their site for more information and to register:  http://www.bereadyflorida.org/ 
There is lots of additional information on this site… worth taking a look at!
---
*********************************************************************
***  Field 2014 Day Wrap Up ***
The Sarasota Emergency Radio Club had a great Field Day:

3 Stations on the air (2 SSB, 1 CW) using the club's beam and windom along with a couple of portable antennas in the parking lot.

Some non-hams, hopefully soon to be, got to experience amateur radio first hand and left smiling.

We rekindled the ham flame in a few 'inactive' hams, hopefully they will continue to enjoy the hobby.

Everyone had a great time…

Our final score….   were we supposed to keep score?
…. bottom line: we met our primary objective, we had fun.
…       Hope to See you Next year       …
---
Open House / Elmer Day 
Band
QSOs
Points
Multpliers
7
8
16
1
14
272
544
38
21
19
36
8
OPS: K4JBV  K9RWH  KK4WBU  KK4ZYE  W2DEN  W2RWH  W3DJM
28
4
8
2
Non-Ham: Micky Taylor
Totals
303
604
49

Logger: N2RDX

Score
29,596
were a huge success. Everyone had a great time! 
Pictures  <<<<<<< Click
Thanks to our volunteers:
| | | |
| --- | --- | --- |
| Rich | K9RWH | Radio Room / Fl QSO Party |
| Dave | W3DJM | Radio Room / Fl QSO Party |
| Gil | AK4YH | CW Demonstration Station |
| Stan | W9SMR | PSK Demonstration Station |
| Net | N2RDX | Public Relations |
| Bill | K4JBV | Repeaters, etc. |
| Bill & Friends | K4FLV | Emergency Communications |
| George | W4SMA | SOTA Station Demo |
---
Rotor is fixed!
Thanks to Bill, Bill, Rich, Net and Den the SERC Rotor at the Red Cross building is fully functional
---
Skywarn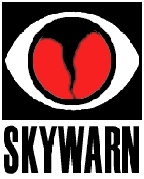 Some of you may remember when SERC was an active Skywarn Club (www. skywarn.com), it was a few years ago. There is interest in once again participating in Skywarn. The West Central Florida Group (NI4CE) has the Skywarn nets well covered but there are few, if any, trained Skywarn volunteers in our area.
… SERC would like to sponsor a Skywarn Class sometime in the next year. You must be trained in order to participate!
If anyone would like to volunteer to set up the class with NOAA please contact Al (KI4YEH) or drop an e-mail to SERC@N4SER.org
---
A nice write up in the Florida's West Coast Region Red Cross July Newsletter   on our Field Day operations:
Ham Radio Club Works out of Sarasota

Office for Radio Field Day
The American Red Cross can turn to our amateur radio operators
if we lose communications in our area after a storm. The Sarasota Emergency Radio Club worked out of the Sarasota office to participate in the annual 24 hour Amateur Radio Field Day training. The event involves more than 35,000 certified operators in the US and Canada.
The group was busy logging contacts with other operators throughout the field day. Other local radio groups were set up at different locations in our area. In addition to being vital in emergency situations, users also enjoy the recreational aspect of radio.
---
FIELD Day 2013 Report:
This was the best field Day I  have yet to attend at the Red Cross Building.
We operated 2F WCF with a GOTA station. Modes: CW, SSB, PSK and RTTY. Good fun!

Final score: 1,910 … Good job to all who participated!

Picture have been posted: Field Day 2013 Aalbum
Operators:
| | | | |
| --- | --- | --- | --- |
| Bill Martin | K4JBV | SSB | |
| Ken Wisell | K1KEN | SSB | |
| Rich Hillyer | K9RWH | SSB GOTA | |
| David Merullo | W3DJM | SSB DIGITAL GOTA | |
| Den Spiess | W2DEN | CW | |
| Net Spiess | N2RDX | Logger | |
SNN 6 showed up and over the weekend the following video aired about once an hour: