Amateur Radio License Exam Session
December 14, 2013  9 AM

2001 Cantu Court
Sarasota, FL 34232
Contests:
December 13 – 15 ARRL 10 M Contest.
January 4 – 5 ARRL RTTY Round Up.
————————————————————————————–
The North Port Amateur Radio Club Amateur Radio Operators Course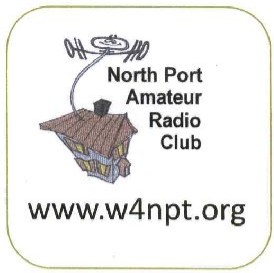 Begins January 8, then weekly for eight weeks
Location: VFW Post 4860 Trott Cir, North Port, FL.
The course is free, the book is between $25 and $30.
The instructors will stay with any individual until they pass the test
Contact Gino at ke4tjo@arrl.net or call 941-629-7933

————————————————————————————–
Saturday January 18 8AM – # PM
4312 Michigan Ave
Fort Myers, FL 33905
————————————————————————————–
The Winlink 2000 system at N4SER is QRT due to a blown TNC.
To get back on the air we need a replacement TNC.
If you have one you'd like to donate or would like to sponsor a new one please let Den W2DEN know.
Click the logo for more info
——————————————
Rotor is fixed!
Thanks to Bill, Bill, Rich, Net and Den the SERC Rotor at the Red Cross building is fully functional
————————————————————————————–
Skywarn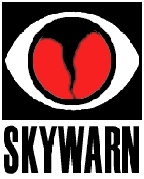 Some of you may remember when SERC was an active Skywarn Club (www. skywarn.com), it was a few years ago. There is interest in once again participating in Skywarn. The West Central Florida Group (NI4CE) has the Skywarn nets well covered but there are few, if any, trained Skywarn volunteers in our area.
… SERC would like to sponsor a Skywarn Class sometime in the next year. You must be trained in order to participate!
If anyone would like to volunteer to set up the class with NOAA please contact Al (KI4YEH) or drop an e-mail to SERC@N4SER.org
————————————————————————————–
A nice write up in the Florida's West Coast Region Red Cross July Newsletter   on our Field Day operations:
Ham Radio Club Works out of Sarasota

Office for Radio Field Day
The American Red Cross can turn to our amateur radio operators
if we lose communications in our area after a storm. The Sarasota Emergency Radio Club worked out of the Sarasota office to participate in the annual 24 hour Amateur Radio Field Day training. The event involves more than 35,000 certified operators in the US and Canada.
The group was busy logging contacts with other operators throughout the field day. Other local radio groups were set up at different locations in our area. In addition to being vital in emergency situations, users also enjoy the recreational aspect of radio.
————————————————————————————–
FIELD Day 2013 Report:
This was the best field Day I  have yet to attend at the Red Cross Building.
We operated 2F WCF with a GOTA station. Modes: CW, SSB, PSK and RTTY. Good fun!

Final score: 1,910 … Good job to all who participated!

Picture have been posted: Field Day 2013 Aalbum
Operators:
| | | | |
| --- | --- | --- | --- |
| Bill Martin | K4JBV | SSB | |
| Ken Wisell | K1KEN | SSB | |
| Rich Hillyer | K9RWH | SSB GOTA | |
| David Merullo | W3DJM | SSB DIGITAL GOTA | |
| Den Spiess | W2DEN | CW | |
| Net Spiess | N2RDX | Logger | |
SNN 6 showed up and over the weekend the following video aired about once an hour: