SERC Fund Raiser

Hurricane season is coming… have you contributed?


!! Thanks to all who have !!
The Sarasota Emergency Radio Club is asking for donations to purchase a PACTOR-4 modem ( Link )
The modem will be used during emergencies to  provide reliable, high speed, digital HF communications outside of the affected area. While the PACTOR-4 protocol is not yet FCC approved this modem can handle PACTOR-2 and -3. Its -4 capabilities will have us ready when the FCC rubber-stamps that protocol.
PACTOR is the primary mode used by the Winlink HF network. Should local communications be shut down SERC will maintain the ability to communicate via PACTOR / Winlink with the rest of the world. 
The modem will be connected to an HF radio in the Red Cross Radio Room and be part of the Sarasota Digital Network that has been under development.
Please contact SERC@N4SER.org with your donation.
Thanks: W2DEN / N2RDX, AJ4FW, W8XG, N4LPK, KJ4SV, KI4EFJ, KB2ICN, WB9AYD, W4VIN / KA4BOB, KE8B, SERC, W3ATR, SDN Team, A Friend of the SDN, SDG, Deer Prairie II Crew, SERC Members

 <<< add your call here, please donate! >>>
---
***** FOR SALE ******
Some great new items listed on our For Sale Page
Check them out ( Link )
---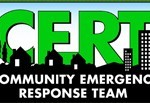 CERT Training
Sarasota County Emergency Management and the Suncoast Technical College (STC) announce the scheduling of the next CERT Basic Course, to begin the second week of January 2017
Location of Classes: STC Fire Science Academy, on Circus Boulevard east of Beneva Road.
Individuals or neighborhood teams are welcomed.
Questions?  Please call Bill Costello at 941-361-6629, or email William.costello@sarasotacountyschools.net,
---
CERT Refresher Course
January 14, 2017
YOU MUST pre-register by calling (941)361-6629
---
PayPal
PayPal has made it to the SERC web site YEA!
You can now pay your dues, new or renewal via PayPal.
Navigate to the Join / Contact Page ( HERE )
Pick your membership level (Single or Family) then enter your e-mail and click pay.
Even if you are just renewing please fill-in and submit the membership application so we can confirm your information
This is new so please let us know if you have any problems or suggestions
( SERC@N4SER.org )
---
Thanks
We have reached our goal of $1200 for the Laurel Repeater (145.130 SAR-2) duplexer.
Thanks to all who contributed:
Derek Parker

Dick Hullfish

Eddie Palmer

Jim Broome

Net & Den

Spiess

Rick Brown

SERC

Bill Martin

Joseph Everett
Herb Lauber
Brent Parker

2J Farms (Chuck Johnston)

Doug Reynolds
Bill Franklin
Micky Taylor
Will Wright

Bob Vrabel
---
Sarasota Emergency Radio Club Events
---
The Sarasota Digital Network Team (part of SERC) meets every Tuesday, contact W2DEN if interested.

ARRL WCF Technical Seminar February 25 at the Sarasota Red Cross

  ( Link )

First Watch Half Marathon: March 19, mark your calendars.

( Link )

Tour de Cure: April 9, 2017, mark your calendars.

( Link )
---
Other Amateur Events
New Net

Who: Sarasota ACS
When: 7:30 PM on the 2nd Tuesday of the month (Calendar)

Where: SERC 147.390 (SAR-5) repeater.
What: To discuss ACS activities and related subjects.
This is a controlled net so please listen to the net control operator for instructions.
All are invited
---
Deer Prairie II Exercise

An ACS exercise is being planned for Sunday, January 8, 2017. This event will be held near the Carlton Reserve in South Sarasota County, the site of Deer Prairie I. The ACS role will be to provide communications support for a Sarasota County K-9 Search and Rescue Training Drill, including helicopter landing zone coordination.
Controlled Nets may be activated on one or more SERC repeaters.

 There enough hams signed up to handle this event. PLEASE do not show up unless you are on the schedule. Space / parking is very limited.

---
2017 Hamcation
February 10, 11, 12
2016 ARRL National Parks On The Air
Celebrate the 100th Anniversary of our National Parks
A year long special event
Links: ( Information )
---
Florida State Parks on the Air
An all year event with a special contest day of 4/1/17
Anyone interested in a portable operation to a local State Park
contact SWERC@N4SER.org
---
 Sarasota Digital Network
Perhaps you haven't noticed all the packet activity on 144.950. Well that frequency has become a bee hive of buzzes and other strange sounds of multiple packets flying around the county.
A small team of locals has been hard at work establishing a rather broad network of WinLink, BBS' and other packet related systems throughout Sarasota County.
Details can be found here: http://n4ser.org/sarasota-digital-network-2/
Interested?
Join in SERC's Wednesday night net and let the control operator know you want to know more about the SDN or contact us at: SERC@N4ser.org
---
LIVE IN AN HOA?
WANT TO INSTALL AN ANTENNA?
SUPPORT HR 1301 
THE AMATEUR RADIO PARITY ACT OF 2015
All it takes is a letter to Rep. Vern Buchanan
We CAN make a difference. Take 5 minutes and send a letter to the ARRL as explained in the link.
More information is available : Link
---
What to do in case of a local emergency:
Now located on the EmComm Post ( Link )
---
Update: the SERC Digital Repeater Project (DMR)
Micky KM4BHF has written a terriffic article on our DMR installation in our 'Your Elmer' section
Here's the Link
The repeater is on loan to SERC, for as long as we utilize it from Nick DeRoda (N2JTI), Micky's ( KM4BHV) brother. Nick has been an amateur radio operator for 25 years. He climbs towers for a living and resides in NJ. He coached his sister Michele (Micky) who passed the test to become a ham radio operator last year. Michele is an SERC member. Nick donated the DMR repeater and additional support to the club as we get the repeater up and running.  Thank you, Nick!

---
Shacks & Ants
A new photo album has been added ( Link ) called 'Shacks and Ants'. It will feature your photos of your radio shack, Go Box etc. and your antennas.
Of course we need your pictures to post… so take a snapshot or two fo your shack and antennas and send the to SERC@N4SER.org and we will gladly post them.
---
Paper the Walls
How about adding your QSL card to the N4SER shack's wall?
Bring one to a meeting or mail one to Den (QRZ address is OK)
We'll put it up in the shack.
SERC Members only please.
---
Have you checked into our Wednesday Night Net???
WinLink:
On the air (144.950 MHz):
N4SER-10: e-mail gateway
N4SER digipeater air
DIY: Soundcard WinLink.. how you can put WinLink in your shack without a TNC..
THANKS to those who contributed time and/or $ W3DJM, K4FLV, AK4YH, W9SMR, AJ4FW, W2DEN / N2RDX, K4JBV
Everything you ever wanted to know about WinLink on our Elmer pages: HERE
---
Want to get more involved?
The Red Cross needs you.
Radio operators are needed to help the Red Cross during a disaster. Working in the Red Cross Chapter House, operating from a shelter etc. If you are interested talk with Den W2DEN and he can help you get signed up..
---