Open House / Elmer Day 
April 26   1 – 4 PM

Red Cross Chapter House Radio Room
Learn what amateur radio is all about
Live radio demonstrations.
We are looking for SERC members and/or friends who would like to be mentors for the day.
Volunteers / Mentors

Rich

K9RWH

Radio Room / Fl QSO Party

Dave

W3DJM

Radio Room / Fl QSO Party

Gil

AK4YH

CW Demonstration Station

Stan

W9SMR

PSK Demonstration Station

Net

N2RDX

Roaming

Bill

K4JBV

Repeaters, etc.

Bill & Friends

K4FLV

Emergency Communications
to be held in conjunction with the

SERC will be operating multiple SSB stations using David's call W3DJM from the Red Cross building

W3DJM is an ARRL Technical Specialist
12 pts in the ARRL Centenary QSO Party
***
All are invited to attend / operate
***
————————————————————————————–
Many Thanks to Rich K9RWH
For donating a Dell D810 laptop
It will be set up for contesting (N1MM) and
digital modes (RTTY, PSK etc.)
————————————————————————————–

A BIG thanks to Gil Gruson AK4YH
for donating a HAM-KEY Iambic key to the club.
It will make a great addition to the club's capability
————————————————————————————–
The SERC radio room is slowly being organized and improved. It started with the tower project that gave us a fabulous 4 band Yagi at 50 feet and is moving forward with some very nice donation. 
We could use a second laptop, a TNC (see Winlink below), a router, computer to rig interfaces etc.
If you would like to contribute, time, money, equipment please contact any SERC board member.
————————————————————————————–
The Winlink 2000 system at N4SER is QRT due to a blown TNC.
To get back on the air we need a replacement TNC.
If you have one you'd like to donate or would like to sponsor a new one please let Den W2DEN know.
Click the logo for more info
——————————————
Rotor is fixed!
Thanks to Bill, Bill, Rich, Net and Den the SERC Rotor at the Red Cross building is fully functional
————————————————————————————–
Skywar
n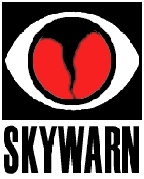 Some of you may remember when SERC was an active Skywarn Club (www. skywarn.com), it was a few years ago. There is interest in once again participating in Skywarn. The West Central Florida Group (NI4CE) has the Skywarn nets well covered but there are few, if any, trained Skywarn volunteers in our area.
… SERC would like to sponsor a Skywarn Class sometime in the next year. You must be trained in order to participate!
If anyone would like to volunteer to set up the class with NOAA please contact Al (KI4YEH) or drop an e-mail to SERC@N4SER.org
————————————————————————————–
A nice write up in the Florida's West Coast Region Red Cross July Newsletter   on our Field Day operations:
Ham Radio Club Works out of Sarasota

Office for Radio Field Day
The American Red Cross can turn to our amateur radio operators
if we lose communications in our area after a storm. The Sarasota Emergency Radio Club worked out of the Sarasota office to participate in the annual 24 hour Amateur Radio Field Day training. The event involves more than 35,000 certified operators in the US and Canada.
The group was busy logging contacts with other operators throughout the field day. Other local radio groups were set up at different locations in our area. In addition to being vital in emergency situations, users also enjoy the recreational aspect of radio.
————————————————————————————–
FIELD Day 2013 Report:
This was the best field Day I  have yet to attend at the Red Cross Building.
We operated 2F WCF with a GOTA station. Modes: CW, SSB, PSK and RTTY. Good fun!

Final score: 1,910 … Good job to all who participated!

Picture have been posted: Field Day 2013 Aalbum
Operators:
| | | | |
| --- | --- | --- | --- |
| Bill Martin | K4JBV | SSB | |
| Ken Wisell | K1KEN | SSB | |
| Rich Hillyer | K9RWH | SSB GOTA | |
| David Merullo | W3DJM | SSB DIGITAL GOTA | |
| Den Spiess | W2DEN | CW | |
| Net Spiess | N2RDX | Logger | |
SNN 6 showed up and over the weekend the following video aired about once an hour: