MARK YOUR Calendars……

January 5, SERC's January meeting

Stan (W9SMR) presents: " BLOWN AWAY … Stupid Ham Stuff "
SERC Needs a TNC
Do you have an old PK-88, KPC-3 or perhaps a MFJ-1270 in your junk box?
Want to put it to good use?
Donate it to SERC
We need a TNC to put our digi-peater back on line.
Contact Den:  SERC@N4SER.org
---
You missed SOTA ?
Check out George's, N2SQ, great writeup in our Elmer section (link)

The N4SER Digi-peater is temporarily off the air.
BOO!
questions: SERC@N4SER.org
---
Have you checked into our Wednesday Night Net???
WANT TO INSTALL AN ANTENNA?
SUPPORT HR4969
THE AMATEUR RADIO PARITY ACT OF 2014
More information is available : http://www.arrl.org/hr-4969
I'm W2DEN and I approve this message.
---
Upcoming events:
CQ WW CW / SSB Contests (Link)

A great event to help fill in your Mode/Band list….  !!
Watch the bands the week before and after…..

SSB: October 25-26, 2014
CW: November 29-30, 2014
Starts: 0000 UTC Saturday
Ends: 2359 UTC Sunday
12/13 – 12/14 ARRL 10M Contest (Link)
10 has been hot hot hot.. don't miss this one!
12/12 – 12/13 2014
West Central Florida Section Convention (Tampa Bay Hamfest) ( Info )
Agricultural Show Center, 2508 W. Oak Avenue, Plant City, Florida
01/16 – 01/17/2015 Fort Myers Annual Hamfest ( Info )
02/13 – 02/15/2015 HamCation Orlando Hamfest (

Info

)
---
Want to get more involved?
The Red Cross needs you.
Radio operators are needed to help the Red Cross during a disaster. Working in the Red Cross Chapter House, operating from a shelter etc. If you are interested talk with Den W2DEN and he can help you get signed up..
---
'Be Ready Florida' free workshops'
MAKE MITIGATION HAPPEN!' How to prepare your home for hurricanes.
Visit their site for more information and to register:  http://www.bereadyflorida.org/ 
There is lots of additional information on this site… worth taking a look at!
---
*********************************************************************
***  Field 2014 Day Wrap Up ***
The Sarasota Emergency Radio Club had a great Field Day:

3 Stations on the air (2 SSB, 1 CW) using the club's beam and windom along with a couple of portable antennas in the parking lot.

Some non-hams, hopefully soon to be, got to experience amateur radio first hand and left smiling.

We rekindled the ham flame in a few 'inactive' hams, hopefully they will continue to enjoy the hobby.

Everyone had a great time…

Our final score….   were we supposed to keep score?
…. bottom line: we met our primary objective, we had fun.
…       Hope to See you Next year       …
---
Open House / Elmer Day 
Band
QSOs
Points
Multpliers
7
8
16
1
14
272
544
38
21
19
36
8
OPS: K4JBV  K9RWH  KK4WBU  KK4ZYE  W2DEN  W2RWH  W3DJM
28
4
8
2
Non-Ham: Micky Taylor
Totals
303
604
49

Logger: N2RDX

Score
29,596
were a huge success. Everyone had a great time! 
Pictures  <<<<<<< Click
Thanks to our volunteers:
| | | |
| --- | --- | --- |
| Rich | K9RWH | Radio Room / Fl QSO Party |
| Dave | W3DJM | Radio Room / Fl QSO Party |
| Gil | AK4YH | CW Demonstration Station |
| Stan | W9SMR | PSK Demonstration Station |
| Net | N2RDX | Public Relations |
| Bill | K4JBV | Repeaters, etc. |
| Bill & Friends | K4FLV | Emergency Communications |
| George | W4SMA | SOTA Station Demo |
---
**********************************************************
SERC Radio Room Upgrade Project
**********************************************************
The SERC radio room is slowly being organized and improved.
It started with the tower project that gave us a fabulous 4 band Yagi at 50 feet
The project is moving forward with some very nice donations.
How about helping out…..

Here's is what we need… :
Laptop computer:  Wired and/or wireless network, serial port or serial to USB adapter.


Wireless router: wireless G, (G/N would be nice) with at least 4 wired ports.

a TNC (see Winlink below).

2 – flat screen monitors… 600 x 800 resolution or more.

2 – usb keyboards.

2 – amplified audio distribution systems for the rig outputs…..

Minimum 2 headphone jacks.

Speaker.

Volume controls.

Windom Improvement:

The Windom antenna does not function very well… proven during the FL QSO Party.

Help is needed to recondition it and put it back up at a higher point on the tower.

Additional antenna(s) for HF.

A dream: a triplexer and 3 band pass filters for the YAGI so we can run 2 stations into the single antenna!

Wire A/C for the amplifier… need 20 amp 110 or 220 vac (preferred) dedicated line.

??? we are looking for suggestions

,

what would you like to see in the room.
WIP:
2 computer to radio interfaces are being constructed and should be completed by field day.
This will allow voice keying from the computers as well as digital modes; PSK, RTTY etc.
If you would like to contribute, time, money, equipment please contact any SERC board me
---
Radio Room Upgrade Donation:
Many Thanks to Rich K9RWH
For donating a Dell D810 laptop
It will be set up for contesting (N1MM) and
digital modes (RTTY, PSK etc.)
---
Radio Room Upgrade Donation:


A BIG thanks to Gil Gruson AK4YH
for donating a HAM-KEY Iambic key to the club.
It will make a great addition to the club's capability
---
---
Rotor is fixed!
Thanks to Bill, Bill, Rich, Net and Den the SERC Rotor at the Red Cross building is fully functional
---
Skywarn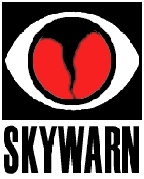 Some of you may remember when SERC was an active Skywarn Club (www. skywarn.com), it was a few years ago. There is interest in once again participating in Skywarn. The West Central Florida Group (NI4CE) has the Skywarn nets well covered but there are few, if any, trained Skywarn volunteers in our area.
… SERC would like to sponsor a Skywarn Class sometime in the next year. You must be trained in order to participate!
If anyone would like to volunteer to set up the class with NOAA please contact Al (KI4YEH) or drop an e-mail to SERC@N4SER.org
---
A nice write up in the Florida's West Coast Region Red Cross July Newsletter   on our Field Day operations:
Ham Radio Club Works out of Sarasota

Office for Radio Field Day
The American Red Cross can turn to our amateur radio operators
if we lose communications in our area after a storm. The Sarasota Emergency Radio Club worked out of the Sarasota office to participate in the annual 24 hour Amateur Radio Field Day training. The event involves more than 35,000 certified operators in the US and Canada.
The group was busy logging contacts with other operators throughout the field day. Other local radio groups were set up at different locations in our area. In addition to being vital in emergency situations, users also enjoy the recreational aspect of radio.
---
FIELD Day 2013 Report:
This was the best field Day I  have yet to attend at the Red Cross Building.
We operated 2F WCF with a GOTA station. Modes: CW, SSB, PSK and RTTY. Good fun!

Final score: 1,910 … Good job to all who participated!

Picture have been posted: Field Day 2013 Aalbum
Operators:
| | | | |
| --- | --- | --- | --- |
| Bill Martin | K4JBV | SSB | |
| Ken Wisell | K1KEN | SSB | |
| Rich Hillyer | K9RWH | SSB GOTA | |
| David Merullo | W3DJM | SSB DIGITAL GOTA | |
| Den Spiess | W2DEN | CW | |
| Net Spiess | N2RDX | Logger | |
SNN 6 showed up and over the weekend the following video aired about once an hour: