WCF SECTION PRESS RELEASE #3
SARASOTA COUNTY AMATEUR RADIO OPERATORS WORK WITH MULTIPLE AGENCIES TO TEST PREPAREDNESS AND INTER-AGENCY CAPABILITY DURING WILDFIRE EXERCISE
---
South Sandwich VP8STI (AN-009) << QRT
& ( Click for details )
South Georgia VP8SGI (AN-007) << QRT

---
Upcoming events:
Hamcation: National Convention / Hamfest
February 12,13,14, 2015
Central Florida Fairgrounds
4603 W Colonial Dr Orlando, FL 32808
Info: http://www.hamcation.com/
---

Amateur Radio License Testing
9 – 10 AM Saturday February 27
Sarasota Red Cross (Map)
Contact VE@N4SER.ORG for information
What to bring to a test session?Click Here
---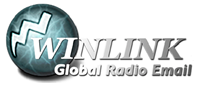 Technical Seminar
Everything you wanted to know about WinLink but were afraid to ask
6:15 PM March 7
Before the SERC meeting
All are invited
---

Sarasota ACS Open Meeting
All are invited
March 8, 2016  7:30 to 8:30 PM.
Sarasota County EOC( Map )
6050 Porter Way
Sarasota
---
Sarasota Half Marathon (Link)


Volunteers needed Sunday March 13
to provide communications from rest/first aid stations
All you need is a 2M HT and be willing to get up early!
Contact Laura (KJ4IJV) conradlauraa AT gmail.com
---
2016 ARRL National Parks On The Air
Celebrate the 100th Anniversary of our National Parks
A year long special event
Links: ( Information ) ( NPOTA Activators Guide )

---
Tour de Cure

Sunday, April 10, 2016
Lakewood Main Street (map )
Amateurs are needed to provide communications to rest stops and 'sag' wagons
More information at the March meeting
---
FDFDFDFDFDFDFDFDFDFDFDFDFDFDFDFDFD
Field Day 2016 at the Red Cross?
Interested?
Contact: SERC@N4ser.org
FDFDFDFDFDFDFDFDFDFDFDFDFDFDFDFDFD
*****************************************************************
N4SER APRS iGate
An experimental N4SER APRS iGate has been set up at the Red Cross building in Sarasota.
Frequency: 144.390 MHz
This is an APRS internet gateway only. It does NOT digipeat.
It will beacon every 30 minutes.
Thanks to Doug KI4RHU for donating Windows 7 for tis application
Comments to SERC@N4ser.org are welcome.
*****************************************************************
---
LIVE IN AN HOA?
WANT TO INSTALL AN ANTENNA?
SUPPORT HR 1301 
THE AMATEUR RADIO PARITY ACT OF 2015
All it takes is a letter to Rep. Vern Buchanan
We CAN make a difference. Take 5 minutes and send a letter to the ARRL as explained in the link.
More information is available : Link
---
Update: the SERC Digital Repeater Project (DMR)
Thanks to the extraordinary efforts by Bill Martin ( K4JBV ) the SERC 444.700 MHz UHF DMR repeater is now up and running.
There is definitely a learning curve on how to use the incredible capabilities of this machine. If anyone, in or out of SERC, would like to try explaining just how to use this repeater please contact us. A nice write up for the web and possible hosting  pre-meeting technical seminar would be terrific.

For now you can access some information at the following two sites:  (n2jti.net)  (www.dmr-marc.net)
Preliminary: We are planning on having Nick join us via the internet for the August Techie Roundtable to give us a basic primer on DMR. More to come as we firm this up. Please send any questions / topics you want covered to:SERC@N4ser.org
The repeater is on loan to SERC, for as long as we utilize it from Nick DeRoda (N2JTI), Micky's ( KM4BHV) brother. Nick has been an amateur radio operator for 25 years. He climbs towers for a living and resides in NJ. He coached his sister Michele (Micky) who passed the test to become a ham radio operator last year. Michele is an SERC member. Nick donated the DMR repeater and additional support to the club as we get the repeater up and running.  Thank you, Nick!

---
Shacks & Ants
A new photo album has been added ( Link ) called 'Shacks and Ants'. It will feature your photos of your radio shack, Go Box etc. and your antennas.
Of course we need your pictures to post… so take a snapshot or two fo your shack and antennas and send the to SERC@N4SER.org and we will gladly post them.
---
Paper the Walls
How about adding your QSL card to the N4SER shack's wall?
Bring one to a meeting or mail one to Den (QRZ address is OK)
We'll put it up in the shack.
SERC Members only please.
---
Have you checked into our Wednesday Night Net???
WinLink:
On the air (145.050 MHz):
N4SER-10: e-mail gateway
N4SER digipeater air
DIY: Soundcard WinLink.. how you can put WinLink in your shack without a TNC..
THANKS to those who contributed time and/or $ W3DJM, K4FLV, AK4YH, W9SMR, AJ4FW, W2DEN / N2RDX, K4JBV
Everything you ever wanted to know about WinLink on our Elmer pages: HERE
---
Want to get more involved?
The Red Cross needs you.
Radio operators are needed to help the Red Cross during a disaster. Working in the Red Cross Chapter House, operating from a shelter etc. If you are interested talk with Den W2DEN and he can help you get signed up..
---
SERC Radio Room Upgrade Project
Thanks to the efforts of an ever increasing number of SERC/ARC volunteers the SERC radio room is slowly getting better.
In the near future we will be upgrading some of the computers.
Plans are being considered for a major overhaul to the set up.
Want to help?
We are usually at the ARC every Tuesday. Contact W2DEN for details
---