Click to view:


No December Meeting . . . . Holiday Party Time.




Please volunteer to participate in the January 16 Deer Prairie Drill. Contact Bill (K4FLV) or e-mail SERC@N4SER.ORG ALL area hams are welcome…..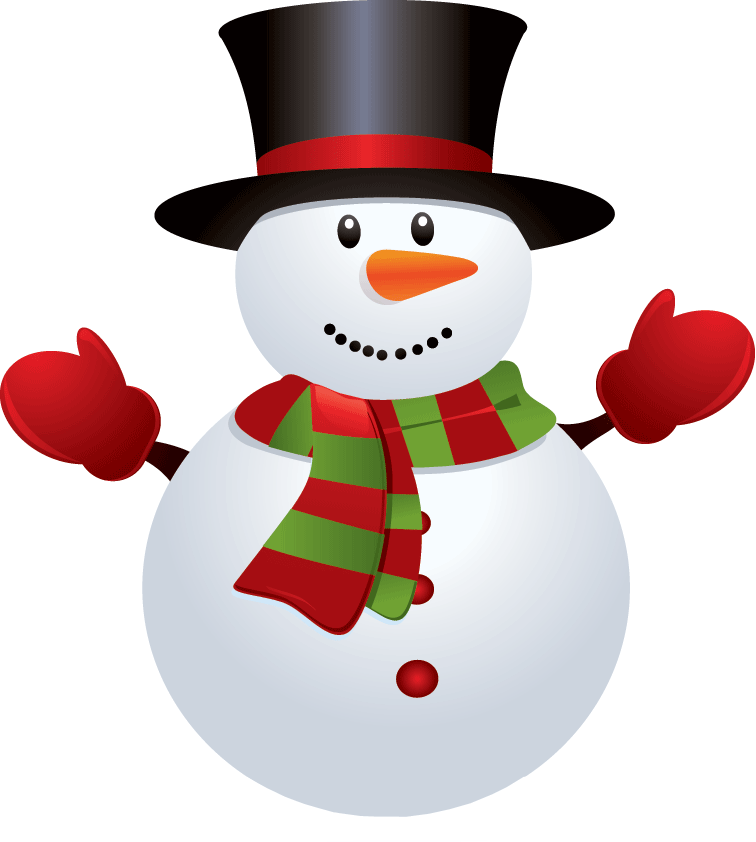 SERC Holiday Party
December 7 @ 6 PM
3713 Bahia Vista St
Sarasota, FL 34232 ( Map )
Family is invited, 'dutch' treat
---
Election results:
Our President, Vice-President and Treasurer remain the same, Bill (K4FLV), Bill (K4JBV) and Dick (KI4EFJ).
Paul Delgado (K1STR) was elected as our secretary for 2016.
---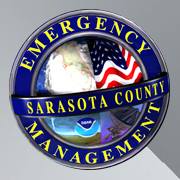 Deer Prairie Exercise
Mark you calendars… January 16, 2016
An emergency drill with the EOC, K-9, ACS, local hams etc.
In the field:
> with a 2M Ht to provide communication to the Emergency Teams > fully capable portable stations for Net Control
At Home: to simulate shelters etc. All you need is a 2M radio and some time
Red Cross: Looking for a Net Control for the Red Cross to contact 'play' shelters and stay in contact with the Command station in the field. Great job to get your feet wet as a net control. We will train… guide you.
RSVP by 1/1/16 to:
E-mail Bill K4FLV  (gulfrader@verizon.net) with your capabilities ASAP.
More to come . . .
---
2M / 70 cm Antennas for sale
Sorry we are sold out

Rick, AJ4FW, is constructing a number of dual band J-Poles similar to the Arrow OSJ J-Pole (Link).
Lots of information available here: Link
These will be available for $25 each, half the cost of the Arrow antenna.
---
Upcoming events:
Sparkfest 2015
Saturday November 14th
Freedom Lake Park
Largo, FL.
Info: http://sparc-club.org/sparcfest-2015/
2015 Ocala Hamfest
Dec 5, 2015  8a - 4p
FL National Guard Armory
900 SW 20th St.
Ocala FL 34471
Info: http://k4gso.us/wp-content/uploads/2015/09/2015-VENDOR-CALL-DRAFT.pdf
Tampa Bay Hamfest
Dec 11,12 2015
Agricultural Show Center 
2508 W. Oak Avenue 
Plant City, Florida
Info: http://www.fgcarc.org/

Southwest Florida Hamfest / Convention

January 15 – 16  2016
Jan 15th  noon until 5 PM   Jan 16th  8 AM until 5 PM
Just off I-75 Exit 136
Location: Gulf Coast Church Of Christ 9550 Six Mile Cypress Parkway
Fort Myers, FL 33966  
info: http://swflhamfest.info/hamfest-info/
Hamcation: National Convention / Hamfest

 
February 12,13,14, 2015
Central Florida Fairgrounds 
4603 W Colonial Dr Orlando, FL 32808 
Info: http://www.hamcation.com/
*****************************************************************
N4SER APRS iGate
An experimental N4SER APRS iGate has been set up at the Red Cross building in Sarasota.
Frequency: 144.390 MHz
This is an APRS internet gateway only. It does NOT digipeat.
It will beacon every 30 minutes.
Thanks to Doug KI4RHU for donating Windows 7 for tis application
Comments to SERC@N4ser.org are welcome.
*****************************************************************
---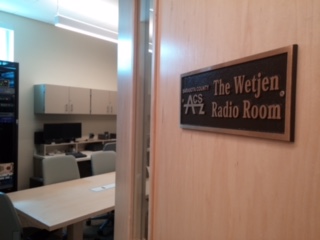 Ron Wetjen Honored
The Emergency Management staff has named the Comm Room at the new EOC as the "Wetjen Radio Room", as you can see in the attached picture. This is in recognition of Ron's continuous dedication and service to Sarasota County. This is the 30th anniversary of Ron's initial involvement with Emergency Management.
Join me in congratulating Ron on this milestone and his recognition by Sarasota County.
Ed Gansen
K8DSS
---
APRS:
---
LIVE IN AN HOA?
WANT TO INSTALL AN ANTENNA?
SUPPORT HR 1301 
THE AMATEUR RADIO PARITY ACT OF 2015
All it takes is a letter to Rep. Vern Buchanan
We CAN make a difference. Take 5 minutes and send a letter to the ARRL as explained in the link.
More information is available : Link
---
Update: the SERC Digital Repeater Project (DMR)
Thanks to the extraordinary efforts by Bill Martin ( K4JBV ) the SERC 444.700 MHz UHF DMR repeater is now up and running.
There is definitely a learning curve on how to use the incredible capabilities of this machine. If anyone, in or out of SERC, would like to try explaining just how to use this repeater please contact us. A nice write up for the web and possible hosting  pre-meeting technical seminar would be terrific.

For now you can access some information at the following two sites:  (n2jti.net)  (www.dmr-marc.net)
Preliminary: We are planning on having Nick join us via the internet for the August Techie Roundtable to give us a basic primer on DMR. More to come as we firm this up. Please send any questions / topics you want covered to:SERC@N4ser.org
The repeater is on loan to SERC, for as long as we utilize it from Nick DeRoda (N2JTI), Micky's ( KM4BHV) brother. Nick has been an amateur radio operator for 25 years. He climbs towers for a living and resides in NJ. He coached his sister Michele (Micky) who passed the test to become a ham radio operator last year. Michele is an SERC member. Nick donated the DMR repeater and additional support to the club as we get the repeater up and running.  Thank you, Nick!

---
*** FCC News ***

Need / want a paper copy of that new or upgrade FCC license?
Click here for information on how to get one.
***
The current Amateur Radio General license exam question pool will expire at mid-night June 30, 2015.
The new question pool goes into effect on July 1, 2015.
The new question pool is available here.
***
Vanity call sign fee has been dropped ( Click for More Info )
---
Shacks & Ants
A new photo album has been added ( Link ) called 'Shacks and Ants'. It will feature your photos of your radio shack, Go Box etc. and your antennas.
Of course we need your pictures to post… so take a snapshot or two fo your shack and antennas and send the to SERC@N4SER.org and we will gladly post them.
---
Paper the Walls
How about adding your QSL card to the N4SER shack's wall?
Bring one to a meeting or mail one to Den (QRZ address is OK)
We'll put it up in the shack.
SERC Members only please.
---
Have you checked into our Wednesday Night Net???
WinLink:
On the air (145.050 MHz):
N4SER-10: e-mail gateway
N4SER digipeater air
DIY: Soundcard WinLink.. how you can put WinLink in your shack without a TNC..
THANKS to those who contributed time and/or $ W3DJM, K4FLV, AK4YH, W9SMR, AJ4FW, W2DEN / N2RDX, K4JBV
Everything you ever wanted to know about WinLink on our Elmer pages: HERE
---
Want to get more involved?
The Red Cross needs you.
Radio operators are needed to help the Red Cross during a disaster. Working in the Red Cross Chapter House, operating from a shelter etc. If you are interested talk with Den W2DEN and he can help you get signed up..
---
SERC Radio Room Upgrade Project
**********************************************************
The SERC radio room is slowly being organized and improved.
It started with the tower project that gave us a fabulous 4 band Yagi at 50 feet
The project is moving forward with some very nice donations.
How about helping out…..

Here's is what we need… :
Laptop computer:  Wired and/or wireless network, serial port or serial to USB adapter.

Vista, Win7 or Win8 OS… sorry but XP is getting too outdated.

Wireless router: wireless G, (G/N would be nice) with at least 4 wired ports.

a TNC (see Winlink below).

2 – flat screen monitors… 600 x 800 resolution or more.

2 – usb keyboards.

2 – amplified audio distribution systems for the rig outputs…..

Minimum 2 headphone jacks.

Speaker.

Volume controls.

Windom Improvement:

The Windom antenna does not function very well… proven during the FL QSO Party.

Help is needed to recondition it and put it back up at a higher point on the tower.

Additional antenna(s) for HF.

A dream: a triplexer and 3 band pass filters for the YAGI so we can run 2 stations into the single antenna!

Wire A/C for the amplifier… need 20 amp 110 or 220 vac (preferred) dedicated line.

??? we are looking for suggestions

,

what would you like to see in the room.
WIP:
2 computer to radio interfaces are being constructed and should be completed by field day.
This will allow voice keying from the computers as well as digital modes; PSK, RTTY etc.
If you would like to contribute, time, money, equipment please contact any SERC board me
---