---
FIELD Day Activities:
Hosted by Suncoast Amateur Radio Society and the ACS
Twin Lakes Park in Sarasota County. just east of I-75, off of Clark Rd (RT. 72).
Look for the covered picnic pavilion, on your left as you drive in.
Schedule:
Antenna Installation Friday 6/24 1PM to 5PM

Radio Setup & Testing Saturday 6/25 9AM to 1PM (Bring your lunch)

Field Day Operation Saturday 2PM to Sunday 2PM – 24 Hour Operation

Picnic Saturday ~ 7PM

Tear Down & Cleanup Sunday 6/26 2PM to 3PM
(We can use everyone's help during Antenna Installation and Tear Down!)
Picnic.
All are welcome

Bring drinks and something to share.

We will provide burgers and the fixings.

No alcoholic beverages in the Park.
Operation:
3A Category, using generator power.

One station will be SSB

one station will be CW

the third station will be SSB/CW.  open to

everyone that wants to operate.

You do not have to be experienced at all – there will be people around to help you.
All are welcome.
The SARA Field Day is a Saturday event, SERC is not hosting FD this year,
so come over to Twin Lakes Park whenever you can.
---
Please note that the July SERC meeting will be help on July 11 due to the 4th of July holiday
---
PLEASE HELP
The SERC Laurel Repeater (145.130 SAR-2) needed a new duplexer to the tune of $1200. The money was fronted by one of our members so we can keep this important repeater on the air. It is the only repeater in the southern end of our county and covers well into Charlotte county. 
We are asking members and non-members to contribute to help pay off the duplexer.
Currently we've raised $931 toward our goal of $1,200.
You can pledge your donation to SERC@N4SER.org 
We'll get back to you on where to forward you donation
Thanks to all who have already contributed and to those who will.
---
Ron Wetjen WD4AHZ SK
We are sorry to announce the passing of Ron on 5/9/16.
Our thoughts and prayers go out to him and his family.
Ron touched the lives of most hams in the Sarasota area with his dedication to emergency communication.
RIP Ron, you will long be remembered.
---
Sarasota County Drill: Hurricane Buck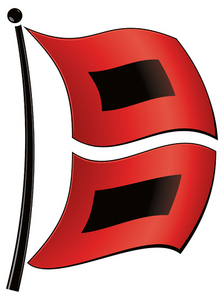 Sarasota EOC will be conducting a hurricane drill on May 20th.
This will include both voice and digital amateur radio communications;

VOICE: Controlled net on SAR-1 (146.730 repeat). All are welcome to check in.
DIGITAL: A digital (peer to peer Winlink packet) net will be conducted during the morning of the drill. The digital net will be supervised via a voice control net on 145.050 MHz simplex. Please follow net control's instructions. All stations with Winlink capability are welcome to check in.
PRACTICE: A practice digital net will be conducted on Tuesday May 17 starting at 1 PM. Control will be via a voice net on 145.050 MHz simplex. All Winlink capable stations are welcome. Please follow net control's instructions.
NOTE: Please turn off all beacons for the practice and drill.
---
WCF SECTION PRESS RELEASE #20
SARASOTA COUNTY EMERGENCY COORDINATOR RETIRES
NEW EMERGENCY COORDINATOR APPOINTED
Read the entire press release ( Link )
Local News:
Brent Parker W8XG has accepted the position of Deputy Radio Officer for the ACS and Assistant Emergency Coordinator (AEC) for Sarasota County ARES
Congratulations Brent!
---
 Sarasota Digital Network
Perhaps you haven't noticed all the packet activity on 145.050. Well that frequency has become a bee hive of buzzes and other strange sounds of multiple packets flying around the county.
A small team of locals has been hard at work establishing a rather broad network of WinLink, BBS' and other packet related systems throughout Sarasota County.
Details can be found here: http://n4ser.org/sarasota-digital-network-2/
Interested?
Join in SERC's Wednesday night net and let the control operator know you want to know more about the SDN or contact us at: SERC@N4ser.org
---
New Net

Who: Sarasota ACS
When: 7:30 PM on the 2nd Tuesday of the month (Calendar)

Where: SERC 147.390 (SAR-5) repeater.
What: To discuss ACS activities and related subjects.
This is a controlled net so please listen to the net control operator for instructions.
All are invited
---
De Soto National Memorial ( Link )
National Parks On The Air ( Link )
Activation
A group of local hams put De Soto National Memorial, NM05 on 3/19/2016 burning up the ions on 40 & 20m SSB before being rained out.
More pics ( here )
From the left:
George K5KG, Bob KJ4SV, John KM4EJE, Bill K4FLV, Jack K1KNQ (standing),
Ed K8DSS, Steve (standing in yellow – no call,  Ed's bro-in-law visiting from MI)
---
Sarasota Half Marathon (Link)

GREAT JOB BY ALL

Over 3,000 runners and everything went perfectly.
Good organization by Laura
Doug was stellar on net control
Thanks to everyone who made this a perfect ham radio day!
---
Tour de Cure

Thanks to all who participated, great job!

The APRS positioning was a BIG help, Very successful.
A big THANKS to Bill (k4FLV) for a superb job organizing the event
---
WinLink Technical Seminar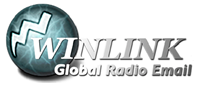 There was a lot of interest shown by everyone who attended the WinLink Technical Seminar before the March 2016 meeting.
For soundcard (Signalink) installation: AGW Express — Read the Guides, watch the videos
Any questions contact Den W2DEN (AT) comcast,net
---
What to do in case of a local emergency:
Now located on the EmComm Post ( Link )
---
the Isles CERT Team ready for action
This photo shows the newly licensed Amateur Radio Operators now in the Isles. Congratulations to Kevin, Guy and Ann on studying for and passing the examinations to obtain their licenses recently. Stan has been licensed since 1958 and provided a helping hand to the new "Hams".
 
Guy, Ann and Stan provided critical communications from the Isles CERT Drill to the Sarasota County Emergency Operations Center (EOC) during the recent simulated tornado drill. They relayed messages to and from the EOC to practice procedures that will be used in a real emergency situation. This would be very important if existing land-line or cell phone services were interrupted during a severe storm, for instance.
 
The Isles will now have year-round Amateur Radio communications capability in case of a real emergency.
---
Sarasota Emergency Radio Club Events
---
FDFDFDFDFDFDFDFDFDFDFDFDFDFDFDFDFD
W2DEN will most likely not be able to conduct any field day activities at the Red Cross

If someone else would like to take charge, please do so.
The fecilities are available and itis a great place to operate.
I may be able to attend, but in very limited capacity.
Contact: SERC@N4ser.org
FDFDFDFDFDFDFDFDFDFDFDFDFDFDFDFDFD
---
Other Amateur Events
2016 ARRL National Parks On The Air
Celebrate the 100th Anniversary of our National Parks
A year long special event
Links: ( Information ) ( NPOTA Activators Guide )

---
WCF SECTION PRESS RELEASE #3
SARASOTA COUNTY AMATEUR RADIO OPERATORS WORK WITH MULTIPLE AGENCIES TO TEST PREPAREDNESS AND INTER-AGENCY CAPABILITY DURING WILDFIRE EXERCISE
*****************************************************************
N4SER APRS iGate
An experimental N4SER APRS iGate has been set up at the Red Cross building in Sarasota.
Frequency: 144.390 MHz
This is an APRS internet gateway only. It does NOT digipeat.
It will beacon every 30 minutes.
Thanks to Doug KI4RHU for donating Windows 7 for tis application
Comments to SERC@N4ser.org are welcome.
*****************************************************************
---
LIVE IN AN HOA?
WANT TO INSTALL AN ANTENNA?
SUPPORT HR 1301 
THE AMATEUR RADIO PARITY ACT OF 2015
All it takes is a letter to Rep. Vern Buchanan
We CAN make a difference. Take 5 minutes and send a letter to the ARRL as explained in the link.
More information is available : Link
---
Update: the SERC Digital Repeater Project (DMR)
Micky KM4BHF has written a terriffic article on our DMR installation in our 'Your Elmer' section
Here's the Link
The repeater is on loan to SERC, for as long as we utilize it from Nick DeRoda (N2JTI), Micky's ( KM4BHV) brother. Nick has been an amateur radio operator for 25 years. He climbs towers for a living and resides in NJ. He coached his sister Michele (Micky) who passed the test to become a ham radio operator last year. Michele is an SERC member. Nick donated the DMR repeater and additional support to the club as we get the repeater up and running.  Thank you, Nick!

---
Shacks & Ants
A new photo album has been added ( Link ) called 'Shacks and Ants'. It will feature your photos of your radio shack, Go Box etc. and your antennas.
Of course we need your pictures to post… so take a snapshot or two fo your shack and antennas and send the to SERC@N4SER.org and we will gladly post them.
---
Paper the Walls
How about adding your QSL card to the N4SER shack's wall?
Bring one to a meeting or mail one to Den (QRZ address is OK)
We'll put it up in the shack.
SERC Members only please.
---
Have you checked into our Wednesday Night Net???
WinLink:
On the air (145.050 MHz):
N4SER-10: e-mail gateway
N4SER digipeater air
DIY: Soundcard WinLink.. how you can put WinLink in your shack without a TNC..
THANKS to those who contributed time and/or $ W3DJM, K4FLV, AK4YH, W9SMR, AJ4FW, W2DEN / N2RDX, K4JBV
Everything you ever wanted to know about WinLink on our Elmer pages: HERE
---
Want to get more involved?
The Red Cross needs you.
Radio operators are needed to help the Red Cross during a disaster. Working in the Red Cross Chapter House, operating from a shelter etc. If you are interested talk with Den W2DEN and he can help you get signed up..
---