Who Is SERC?

We will be presenting  an overview of just who we are and what we do.

At the Sarasota Red Cross on February 22 @ 5:30 PM

Please sign up on you Volunteer Connection if you wish to attend.

MY SHIFTS / View All then scroll down the calendar.

Click on Sarasota All volunteer meeting- Sign up

$$ Grant $$

The Sarasota Emergency Radio Club has been awarded a $7,970 grant from

This grant is to repair / replace antennas damaged during Hurricane Irma.

Thank you CFSC

SERC's Official Name

The Sarasota Emergency Radio club's official name is

The Sarasota Emergency Radio Association, inc.

This stretches back to 1991 when the club officially changed the name from Club to Association, Inc. We'll continue to use Club for public use and Association for official business.

Why SHARES?

Learn all about SHARES at SERC's March 5 Meeting

1/2 Marathon

Sunday March 18

SERC is looking for volunteers to provide communications for the First Watch 1/2 Marathon.

All you need is a VHF HT

Contact Laura KJ4UV for more info:

conradlauraa ( AT ) gmail.com

Amateur Radio

License Testing

March 10

9AM until 11 AM

Sarasota American Red Cross, 2001 Cantu Ct., Sarasota, FL 34232 Map

Contact SERC@N4SER.ORG for information.

  MAY 1 – 2, NOON TO NOON  

 ??? New Look ???

Have you noticed a slightly different look / feel to the N4SER web site?

As we slowly learn HTML 5 we will be trying new advancements to see just how they site looks moving into the modern world.

Your comments are welcome.
---
3Y0Z
Cancelled
---
SERC's Photo Album is Back On-Line ( Link )
Check out the pics of the Redcom rebuild
---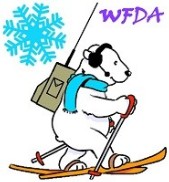 Winter Field Day (1/27/18):
A good time was had by all on a fabulous Florida winter day overlooking Sarasota Bay.
We will be returning to NA-034 Lido (aka City Island) later this Winter for an island activation. And, will definitely be back next year for WFD 2019.
Thanks Les N4LPK for setting this up.

---
FRC is now FASMA

The Florida Repeater Council (FRC) is now The Florida Amateur Spectrum Management Association, Inc. (FASMA).
They have a new web site ( http://fasma.org/)
And a new attitude……
Thanks to all involved, we wish you the best!
---
Its Hamfest Season in Fl (ARRL  LINK )

---
25th Annual Sebring Hamfest
HAMFEST/CONVENTION
02/17/2018   (
Link
)
---
Brooksville Hamfest
HAMFEST/CONVENTION
02/17/2018 (
Link
)
---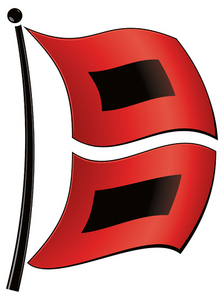 ****
THANK YOU   THANK YOU
THANK YOU
TO ALL THE AMATEURS WHO OPERATED FOR THE GOOD OF OTHERS DURING IRMA
THANKS
GREAT JOB…..
AJ4FW, AK4MD, K4JBV, K4FLV, KB3UTS, KB7ARB, KD2JSI, KD4JSI, KG7KIQ, KI4FH, KJ4CAT, KJ4TNM, KJ4UZE, KM4EJE, KM4PZK, KM4SR, N2LES, N2RDX, N4LPK, W0MJL, W2DEN, W4VIN, W8XG, WA4BOB
The Sarasota Cattlemen (W4CWJ and crew)
Missed someone? Let W2DEN Know
ATTENTION ALL SERC MEMBERS
We would like to have pictures of your shack(s) and antenna(s);
QTH, portable, mobile for our 'Shacks and Ants picture album ( Link ) 
Send them to SERC@N4SER.org
QSL?
Do you have QSL cards for your call?
We'd like to post yours in the ARC Radio Room.
Drop one off, send one to W2DEN or make an image and e-mail to SERC@N4SER.org.
---
PayPal
PayPal has made it to the SERC web site YEA!
You can now pay your dues, new or renewal via PayPal.
Navigate to the Join / Contact Page ( HERE )
Pick your membership level (Single or Family) then enter your e-mail and click pay.
Even if you are just renewing please fill-in and submit the membership application so we can confirm your information
This is new so please let us know if you have any problems or suggestions
( SERC@N4SER.org )
Top
---
LIVE IN AN HOA?
WANT TO INSTALL AN ANTENNA?
SUPPORT HR 1301 
THE AMATEUR RADIO PARITY ACT OF 2015
All it takes is a letter to Rep. Vern Buchanan
We CAN make a difference. Take 5 minutes and send a letter to the ARRL as explained in the link.
More information is available : Link
---
Have you checked into our Wednesday Night Net???
---
---
---
"A COPY OF THE OFFICIAL REGISTRATION AND FINANCIAL INFORMATION MAY BE OBTAINED FROM THE DIVISION OF CONSUMER SERVICES BY CALLING TOLL-FREE WITHIN THE STATE. 1-800-HELP-FLA (435-7352) OR www.FloridaConsumerHelp.com. REGISTRATION DOES NOT IMPLY ENDORSEMENT, APPROVAL, OR RECOMMENDATION BY THE STATE." FLORIDA REGISTRATION CH50303