DMR (Digital Mobile Radio)
Our Motorola digital repeater at 444.700 is the first of its kind on the Gulf coast in Sarasota Florida. Through it you can connect with other hams worldwide, in North America, statewide and locally. The digital repeater we use is a Motorola MOTOTRBO branded unit (read more specifics below). Motorola currently provides 95% of all networked digital radio communications. You do not need to have a Motorola branded radio to communicate through this repeater; however, it is formatted for digital and not analog use.
Have fun using our repeater, remembering to voice your call sign every ten minutes as per FCC rules. Connect with other local DMR amateur radio operators on Local 2 and Local 9. Read on to learn more about digital mobile radio and to access the short PowerPoint (.pps) file courtesy and with permissions from the DMR-MARC website.
How does this all work?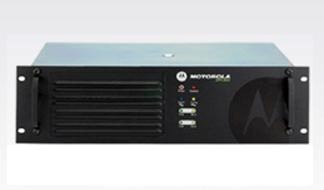 MOTOTRBO (a.k.a. TRBO) is a Motorola Solutions branded DMR Radio. MOTOTRBO has a few more features than a standard DMR radio including IP Site Connect, which we use to network our repeaters in the USA, Germany, Australia, New Zealand, South Africa, Spain, Canada, Switzerland, Austria, Finland, Sweden, Italy, Mexico, the United Kingdom, Romania, Chile, and The Netherlands, Hong Kong, Brazil, and France. When one person transmits, multiple repeaters are keyed up on our network (like a reflector) without the user having to fumble through finding node numbers or access codes. All of our repeaters are networked 24/7. Our network is 100% DMR digital with no analog connections.
The MOTOTRBO network has some innovative features: 2 slot communications, location finding, and text messaging capabilities. DMR, as you will read more about below, supports 2 time-slotted channels from one repeater. Many of our repeaters have time slot 1 linked to the national and international networks and use time slot 2 for local and regional communications. This means each repeater supports 2 unique voice channels at the same time!
DMR (Digital Mobile Radio)
DMR is an open and published international digital radio standard that specifies the 2-slot (channel) TDMA communications. DMR is amateur radio's newest digital protocol. DMR radios are produced by several manufacturers and they all work on our TRBO system as long as they are Tier II complaint, as most are. DMR is not compatible with Icom's D-Star technology. Competition between manufacturers is a big reason why DMR radio prices are fair. DMR is here to stay since it is not a single manufacturer technology.
DMR also satisfies the FCC's narrowbanding mandate by being 6.25 kHz equivalent. It's actually more spectrum efficient than other 6.25 kHz modes since no guard band is needed for the two channels. Think of DMR as 1/3 the channel bandwidth of a 25 kHz analog signal with TWICE the number of voice channels. It also offers extended battery life, and did we mention it has superior voice quality over other digital voice modes?
Another advantage of most DMR radios is supurb RF performance. Many DMR radios have to satisfy both ETSI and TIA specs to perform in the most challenging RF environments. When you use a commercial radio for amateur radio you'll notice it has better intermod rejection, better selectivity, less spurious emissions, and it is mechanically a very well designed radio. Tired of the "turkey talk" and loss of signal sync from older digital technologies? Well, DMR (and in particular MOTOTRBO) has 2 layers of packet recovery: Forward Error Correction and Cyclic Redundancy Codes. DMR has better RF coverage than older digital technologies.
Motorola DMR radios feature roaming. Roaming works similarly to mobile/cellular phone technology. If you program your radio properly it will find the repeater with the best signal in your local area and without your intervention, it will roam to that repeater. Lately, distracted driving and safety have become very important issues. MOTOTRBO DMR allows you to focus your attention on driving and not on changing repeater channels. Roaming is used extensively in Northern California, New England, and Chicagoland.
The C-Bridge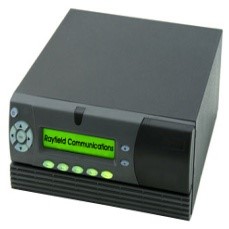 Our network is connected to several networks of repeaters via Rayfield Communications' C-Bridge. So, on our network you have access to nearly 185 repeaters simultaneously when you key up on the networked time slot! In the Summer of 2013 we also introduced a new Spanish language worldwide talkgroup. Contact us if you would like to join.
Frequently Asked Questions
Do I have to buy a DMR radio to use the network.


Yes.
Do I need to make a voice ID on the network or is a numeric ID legal?


According to USA FCC rules, one must identify with voice every 10 minutes and at the end of the call. Other countries may have more lenient requirements. The GSM ID on your radio is nonetheless, not a legal ID.
Will my non-Motorola DMR radio work on the network?


For voice calls, yes, for roaming and texting maybe not. Some alternative brand radios are Vertex Standard, Tait, Kenwood, RCA, Connect Systems, Hytera, Harris, Kirisun, Simoco, Sepura, and BFDX. As long as the radio is DMR Tier II complaint, it'll work on our network.
Should I disable AGC on the network?
The majority of users should. Check theAudio Calibration link to learn more. There have been some criticisms of DMR audio but most of it is due to people who do not disable AGC.
Can I make up my own talkgroups for use just between friends?


No. Only use the lakgroups listed on the Google Map on the Networked Repeater Page. You will end up confusing other users and using an unpublished talkgroup which is against the network rules, and possibly against federal regulations.
Can I use a Hytera or Vertex repeater on the network?


No. Only MOTOTRBO repeaters interface to our network. We wish to use hardware that is compatible with our C-bridge, SmartPTT, RDAC, and other diagnostic tools. Our network is maintained by volunteers who spend countless hours to maintain a high level of reliability and don't wish to deal with more headaches from incompatible hardware manufacturers. You may however use any DMR portable or mobile radio.
Can I connect IRLP, Echolink, Allstar, D-Star, or an analog bridge to the network?


You may not connect these to any DMR-MARC talkgroups including North America, Worldwide, Europe, Latin America, any of the worldwide language talkgroups, or any regional USA talkgroup.
Can I loan one of my radios to a friend with my ID so he/she can try DMR?


Yes.
Why should I invest in DMR over other digital alternatives?


Best RF Performance; Battery life; Number of Different Manufacturers; 2 voice channels from one repeater offer local, regional, national, and international talkgroups; and Great audio quality.
Where is my nearest DMR repeater?


Check the Google map on Networked Repeaters link at the top of this page.
I live in an area without a local affiliated repeater. Is there a dongle interface to DMR-MARC?


No. You or your club will need to get a repeater to interface to this radio network.
User Tips
You may not make any private calls on any DMR-MARC networked slot.
However, text messages are OK on a networked slot.
Remember to DISABLE ARS on any DMR-MARC networked time slot.
Understanding DMR Tiers (from Radioreference.com)
DMR Tier I
DMR Tier I products are for license-free use in the 446MHz band.
This part of the standard provides for consumer applications and low-power commercial applications, using a maximum of 0.5 watt RF power. With a limited number of channels and no use of repeaters, no use of telephone interconnects, fixed/integrated antennas, and a talk timer of 180 seconds, Tier I DMR devices are best suited for personal use, recreation, small retail and other settings that do not require wide area coverage or advanced features.
DMR Tier II
DMR Tier II covers licensed conventional radio systems, mobiles and hand portables operating in PMR frequency bands from 66-960MHz. The ETSI DMR Tier II standard is targeted at those users who need spectral efficiency, advanced voice features and integrated IP data services in licensed bands for high-power communications. ETSI DMR Tier II specifies two slot TDMA in 12.5 kHz channels.
No scanner can monitor this digital format by itself but it can be monitored with DSDPlus or DSD. Other decoding efforts have been started, such as Ian Wraith's DMRDecode. DMRDecode is currently unable to decode audio, and no further development has taken place since May 2014.
DMR Tier II is based on the following ETSI standards.

DMR Tier III
DMR Tier III covers trunking operation in frequency bands 66-960MHz. The Tier III standard specifies two slot TDMA in 12.5kHz channels. Tier III supports voice and short messaging handling similar to MPT 1327 with built-in 128 character status messaging and short messaging with up to 288 bits of data in a variety of formats. It also supports packet data service in a variety of formats, including support for IPv4 and IPv6.
This article has been reprinted with the permission of the DMR-MARC network.
---
dPMR is NOT DMR
dPMR is not compatible with DMR. To help us newbies this is just a quick explanation of the difference between dPMR and DMR.
Note: SERC's new 444.700 MHz repeater is DMR and will NOT work with a dPMR transceiver.
dPMR: The digital Private Radio standard relies on FDMA (Frequency Division) techniques, which relies on the old analogue way of physically dividing an existing channel.
DMR: The Digital Mobile Radio standard relies on TDMA (Time Division) techniques, which relies on creating two 2 "virtual" channels within a single existing channel by transmitting information in "time slots"
There is an easy to follow explanation of both modes here
Reasonable DMR Radio Source: (thanks Mike W0MJL )
MD 380 from Shenzhen Anysecu Technology Co. Ltd. for $116.09
DHL 7 day shipping at a cost of $17.60.
The programming cable and soft ware was a additional $6.80.
Credit cards accepted
They were great to do business with.
MD 380 Codeplugs
Scroll down for downloadable codeplugs
WB8FXJ's Code Plug Contents

ANALOG FREQUENCIES

WC4EM 442.3
SARNET 443.55
N9OJ 443.75
WC4EM 444.6
N9OJ 444.8
N9OJ 444.875
W4AC 442.05
K0DGF 442.125
KB2WVY 442.15
KA2LAL 442.150
N90J 442.95
W4DUX 443.225
WX4E 443.875
KD4MZM 444.1
W4IE 444.2
NI4MX 444.55
NI4CE 444.6
W4MIN 444.625
K4DAP 444.925
N1DP 444.975

DMR REPEATERS

Boca Raton
Boynton Beach
Bunnell
Dayton OH (Hara Arena)for Hamvention
Daytona Beach 1
Daytona Beach 2
DelRay Beach
Eustis
Ft Lauderdale
Groveland
Jacksonville
Jacksonville Beach
Kendall( sometimes called  Miami 2 or Miami South )
Kingsland  GA
Kissimmee
LAUREL   (Home Repeater)
Lake Worth
Lakeland
Miami
Orlando
Palm Beach Gardens
Palm City
Palm Coast
Plant City
Plantation
Stuart
Tampa East
Tampa West

DIGITAL SIMPLEX FREQUNCIES


Dayton Simplex.   ( 446.07500 )




The other slots for future expansion
The following downloads are provided 'as-is'. They have not been tested by your Elmer.
 Thanks to Micky KM4BHF
for making this possible